bizarre massages Cologne

The bizarre massage Cologne - Relax in a special way
During the bizarre massage, the lady goes gently or a little harder on your preferences and wishes and provides with every massage appointment for variety. Light pain, in an erotic context, can initiate processes, evoke emotions, and also initiate the processing of blockages. At the Bizarr Massage Cologne pain and pleasure are very close to each other. Experiencing one's own excitement without being able to become active on its own is not only stimulating and stimulating, but also enables completely new tingly sensory experiences. Numerous elements that create strong sensory stimuli and inspire the imagination are triggered.

Bizarre massage in Cologne from tender to hard
You can use our massages to switch off or experience as an erotic adventure. The bizarre massage Cologne in Casablanca contains elements with candle wax, verbal erotic, nipple charms and a leather swatter. If you would like to spontaneously make an appointment with one of our specially selected ladies, call us and we will take care of you personally, discreetly and friendly - if one of the masseuses is currently available, you can pay a visit to Casablanca the same day let spoil. If you would like to make regular appointments with a special lady, write us a short e-mail and we will arrange everything so that the masseuse of your choice will be available at any time.

The bizarre massage adventure in Cologne
The Casablanca is the first address for men of all ages who want to enjoy bizarre massages in Cologne on a unique level. Uncertainties and stress are forgotten through the gentle and hard rubbing, pressing and touching during the massages. If you want, you can increase your physical effort by the minute during the captivating massage. The bizarre massage Cologne in Casablanca is also a sensual / body-to-body massage with fragrant oils and thus a soothing experience of the spiritual kind that always includes an erotic note.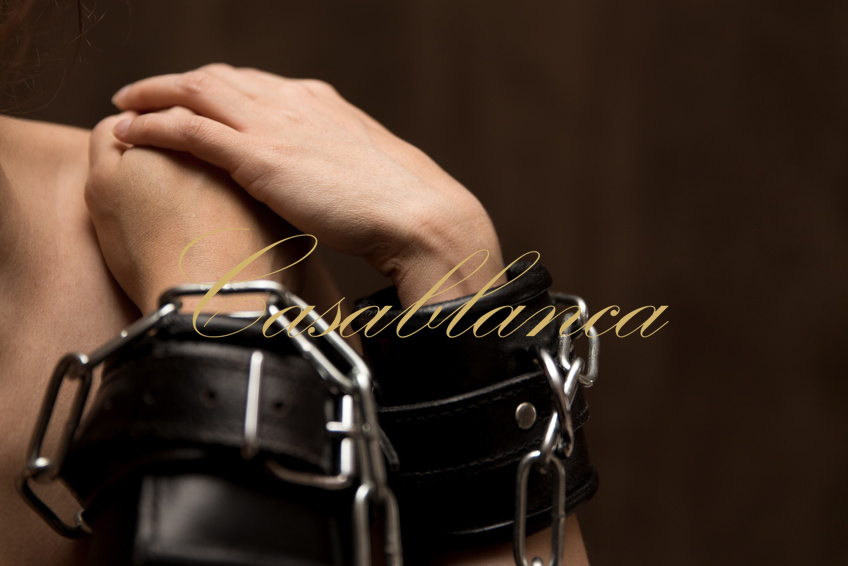 The game can begin - bizarre and sensual
Before your bizarre massage, you can visit one of our masseuses online and get to know their specialties. Does one of our ladies appeal to you?